Remind Invite, please sign up to recieve important updates from Mr. Beltrano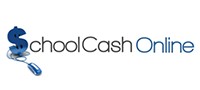 Reminder to sign Up for our New SchoolCashOnLine program this is our preferred method of payment going forward for our School.
Sign up to receive our School Calendar and News every week. Sent out every Friday directly into your mailbox.

Information on Weather Cancellations
School Contact
720 Simcoe St.
P.O. Box 830
Beaverton, ON LOK 1A0
Phone: 705-426-2961
Fax: 705-426-9793
Board Website | Bullying Report

Principal: Kevin Bell
Vice-principal: Rita Whale
Secretary: Colette Reilly
---
Hours
8:45 a.m. - Entrance Bell
11:30 - 12:30 - Lunch
3:15 p.m. - Dismissal